About Bennett Construction
Philosophy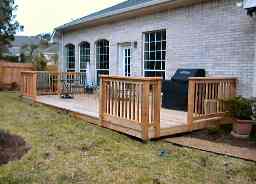 We believe that a business should be professional, honest and competent. Unlike most companies today, we also think that it should never be forgotten that everyone involved in a business transaction is an individual person deserving respect and understanding.
Construction is a very serious and stressful business, we find it essential to always remember and to remind our customers that we and they are just regular people. We do this work because we like it and our customers are doing it to improve their lives. So if everyone involved is not enjoying the process or at least not too stressed, we view that as a problem. We want everyone to always be courteous and friendly.
We do not believe that an honest person is also a foolish person. We do not use the standard set of dirty tricks that are commonly used by many businesses. We will never deliberately give you a super low price knowing that the true price will be higher later. Many contractors use this trick to get the job and then suddenly find serious problems that raise the price. If we see potential problems, we will tell you up front and warn you how much extra it may cost. Frequently, these problems do not appear after demolition, but we feel it is wiser for both parties to enter a project well informed of all possibilities.
History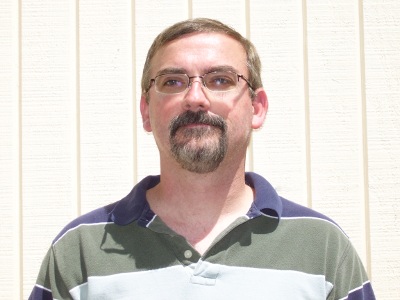 I started Bennett Construction in 1997.
I began by building new houses -- Framing, Cornice and Decking as a subcontractor.
Soon, I found this type of high production work unsatisfying. There was too much emphasis on speed, no interest in quality workmanship and an environment completely devoid of any trust.
I decided to stop working as a subcontractor and make the jump to work independently of any other company.
Making the change to complete independence is very difficult. I now had to make absolutely every decision about which materials were needed, what problems could occur after demolition and how to charge enough for all this extra labor on my part and the labor for my employees.
Those were terribly difficult times but Bennett Construction managed not only to survive, but to slowly grow and build a base of loyal customers.
Working as an independent contractor is very difficult because they have to worry about advertising, the cost and delivery of materials, communicating with the customers, etc. For a subcontractor, someone else has the responsibility and expense of ensuring that everything comes together successfully.
Now, we can negotiate directly with our customers to decide how good or how fast a job they want and need (how often do most companies offer better quality if you want it? You get what they offer, take it or leave it.) We have found that many customers like to have the option of paying more for better materials. Modern business philosophy seems to be to ALWAYS give the customer the cheapest price possible, no matter how poor the quality. We proudly disagree. We believe cheap should be an option, not the standard. I do recommend doing it the cheap way, sometimes, but I never force that on anyone.
We find that our customers trust us and that we can trust them. Hearing a "Thank You" or "That looks great!" is a wonderful change from working for home builders who did not usually pay on time or appreciate any quality work, especially if it delayed a job a few extra hours.
We have slowly added more and more capabilities and we now do almost everything there is to do with residential construction and remodeling. We are also involved in some types of commercial work, too.
Thank you to all our customers over the years!
Chris Bennett
---
Web Site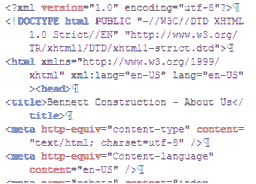 Author and Webmaster
This web site's content has been written and coded by Chris Bennett, owner of Bennett Construction. All pages have been hand coded, not program generated, and are written in XHTML 1.0 STRICT using CSS (cascading style sheets). Please let me know if you find any problems with this site.
Accessibility
This site has been made with accessibility as a priority:
All non-decorative images have ALT text.
Headers have been used to assist in navigation.
Lists are used as appropriate.
Colors have been chosen that should allow reading by vision impaired visitors.
The site layout is "liquid" to allow for all screen sizes and resolutions.
Style sheets control layout for printing and handheld/mobile access.
All text is re-sizeable smaller or larger.
A "Skip to Main Content" link is provided at top of every page to avoid listening to in-site links.
Site Search is provided on every page.
---
Location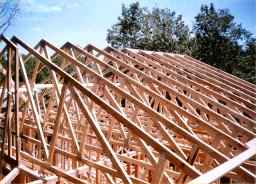 Please call or send us a message to set up a meeting.

Our Privacy Policy


Last Updated: August 31, 2010