Roofing - Repair and Replacement
Emergency Repairs
Wind can blow off vent caps. This chimney looks undamaged at first glance, but any rain will just pour on into the house.
Notice that the cap fell off onto the roof. It was hard to find, but the roofing material was punctured by the cap's fall. This means that two leaks were caused by this incident, not just one.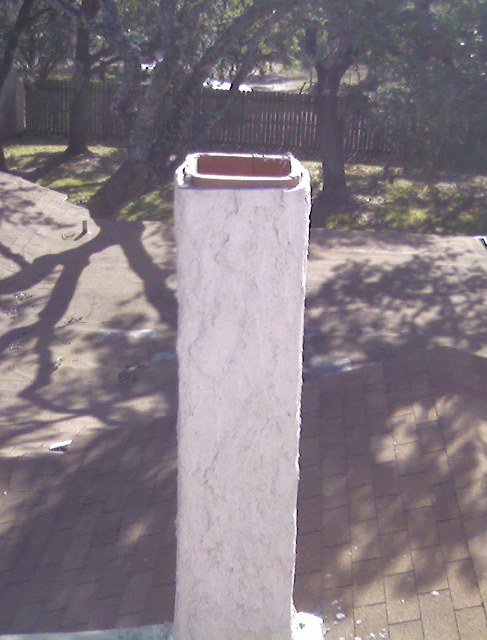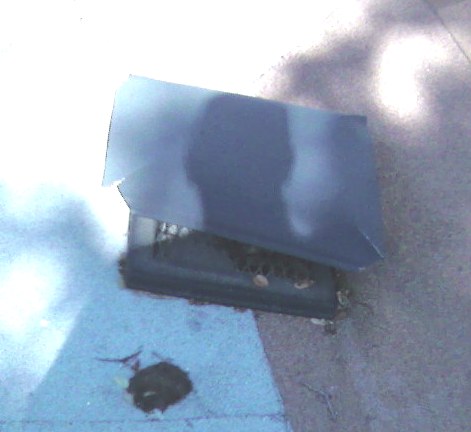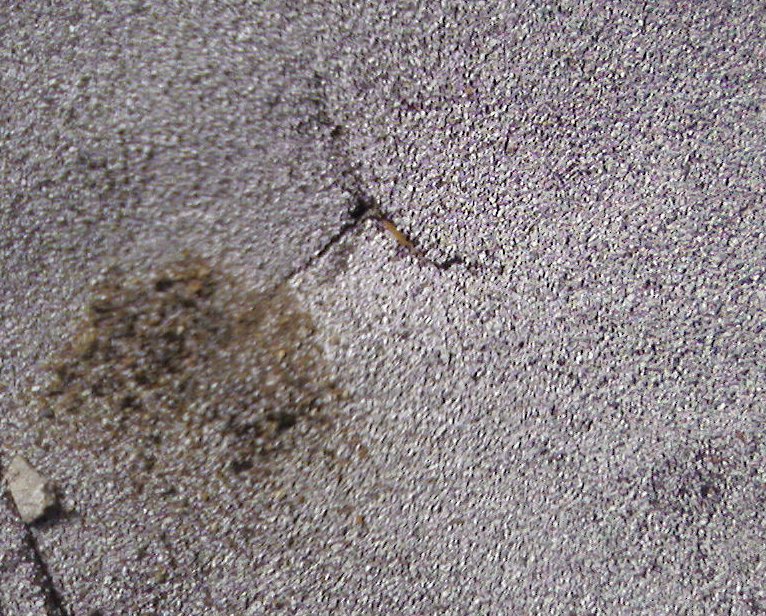 ---
Skylights are often cracked or broken by the hail in the clear portion. This is usually pretty obvious damage.
However, since someone is going to be inspecting the roof anyway, the areas at the bottom of the skylight should be checked to see if the plywood is rotting due to slower leaks, as these photos show.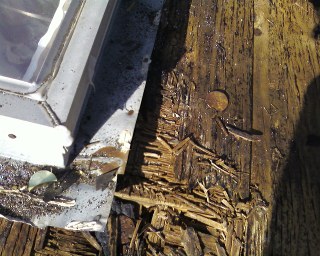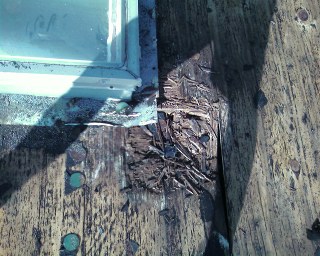 ---
Complete Repairs or Renovations
When you are ready, we can repair wind or hail damaged sections, if that is all that is needed.
If more extensive repairs are needed, we can tear off all the old, damaged shingles or metal. Repair any damaged plywood.
Apply a new layer of felt (tar paper). Install a new shingle or metal roof, including replacing any edge or plumbing flashings.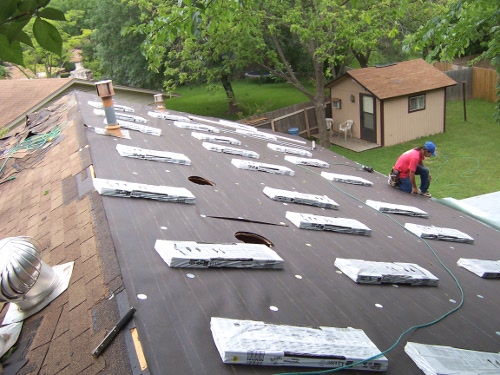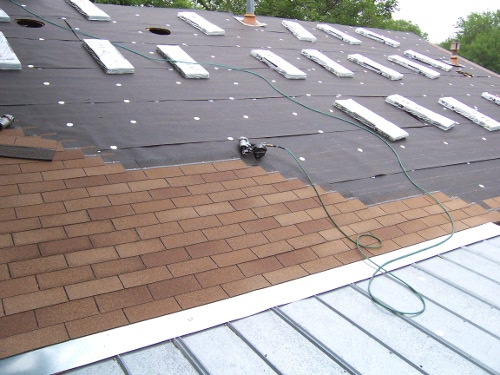 One option that is available for those on a tight budget is to install the new roof on top of the old shingle roof.
This option will save quite a bit of labor and dump fees today.
There are three downsides to this option, however.
Only two layers of shingles are safe. Shingles are very heavy, it is just not safe to exceed two layers.
A two layer roof gets hotter. This reduces the overall life of roof a few years. This will eventually increase costs, just not today.
Someday a new roof will be needed. Years into the future, the tear off costs will be double what one layer would cost.
It is also possible to apply a metal roof on top of a single layer of shingles.


Last Updated: March 26, 2009