Add Patio and Carport Roofs
There are a variety of different ways to add a carport or patio roof.
Gable roof added to main house.
Hip roof added to main house.
Sloped roof added to main house.
Roof added between two valleys in the main house.
Many contractors jump at the easy and cheap method of adding a roof to the very edge of the roof onto the tail ends of the rafters.
Unfortunately this is a process that usually causes roof damage to the house later.
We consistently see damage from these types of roofs years later. Often, we are asked to replace these roofs or to just remove this roof completely and repair the homes roof water damage.
Roofs can be successfully attached to fascia, but this option should only be done if not enough funding is available to do the job right. It should be understood that this method will often cause water damage later, even if everything works fine todays.
Some one story homes have a clearance problem when using simple sloped roofs. For these homes, one of the other styles of roof is recommended.
Gable roof added to main house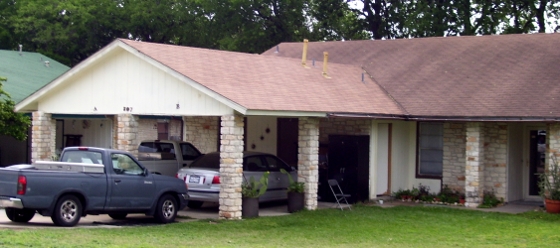 ---
Hip roof added to main house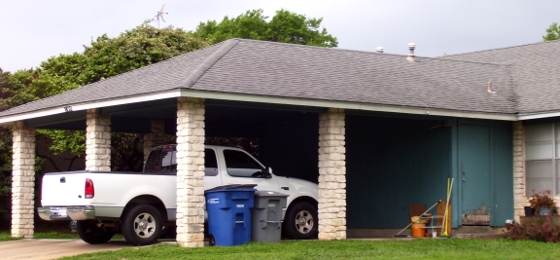 ---
If you wish to add a roof to a multi-story house, any roof type is fully compatible. The only concern is if any windows get in the way. A gable roof, hip roof or a simple sloped roof will always work.
Here are two photos of a budget sloped roof. You can clearly see that the new roof is placed, not onto the fascia, but on top of the old roof. This means that two things have happened. The new roof is strongly supported. The new roof (hopefully) now has a steep enough slope to allow proper water drainage.
I call this a budget roof for two reasons. Neither the old tail end of the existing roof nor the gutters were removed. This section underneath could be filled in by building the wall of the house up until it reaches the new roof. But the work done here is acceptable and sound. Just not as pretty (or as expensive) as could be done.
Sloped roof added to main house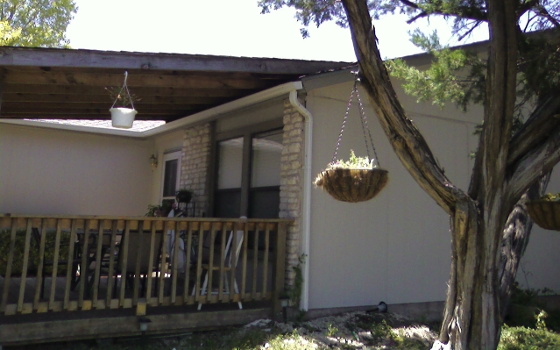 ---
Sloped roof added to main house, another view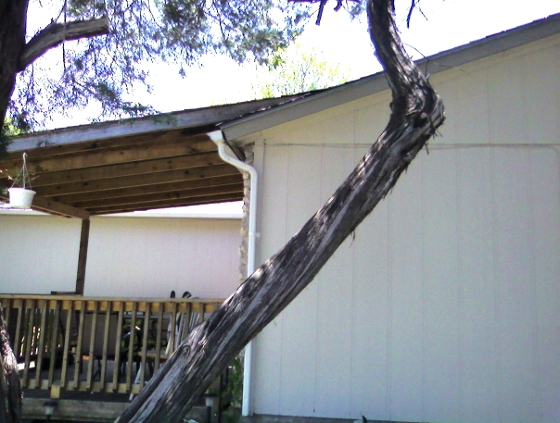 ---
Patio roof added between two valleys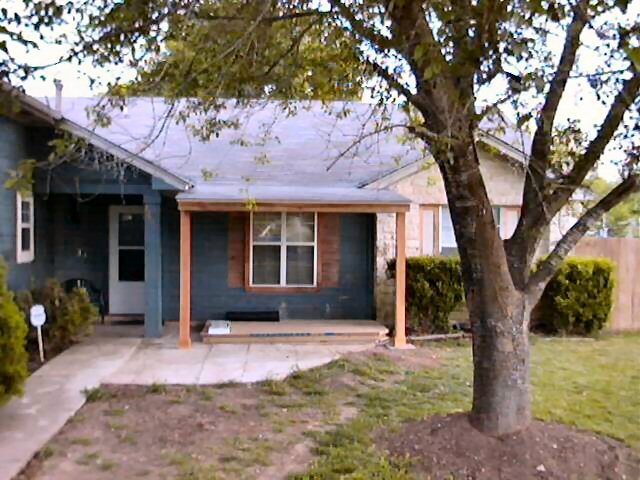 ---
Patio roof added between two valleys - 2nd view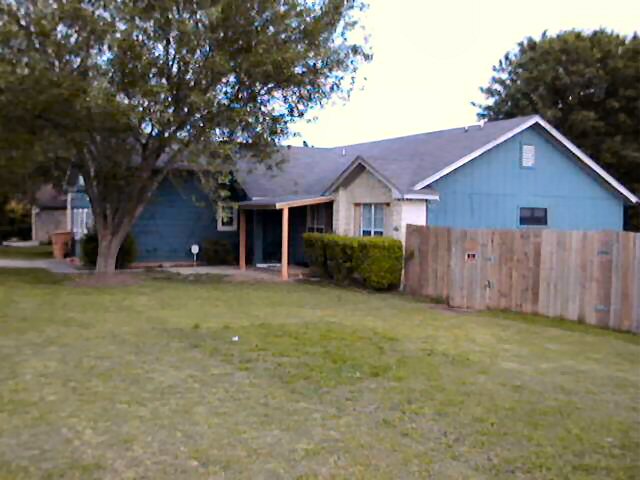 ---
Patio roof added between two valleys - 3rd view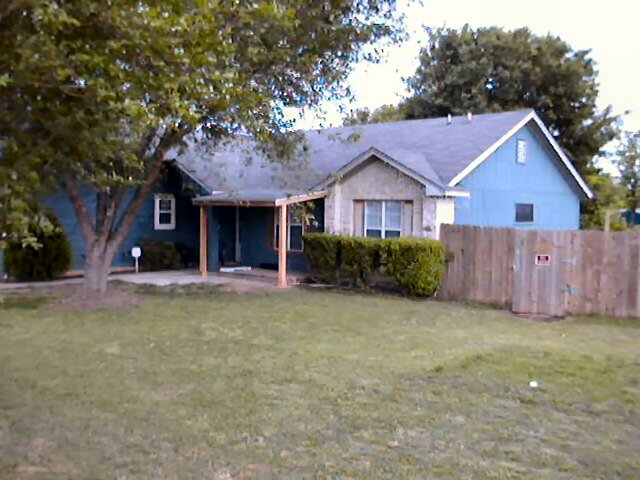 ---
A stronger option and necessary if soffit is needed for the ceiling side, is to install beams on all sides and use joists to tie everything together. Any shingle roof should be done with this method unless very small.
New patio roof with joists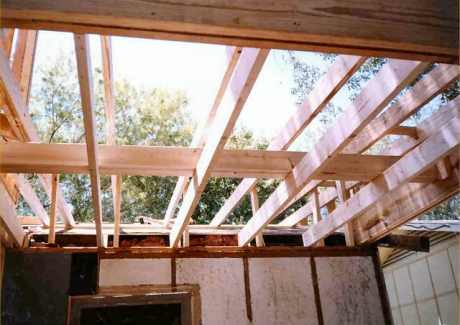 Looking up at the bottom of new patio roof.

---
Installed beams, joists, rafters and plywood for shingle roof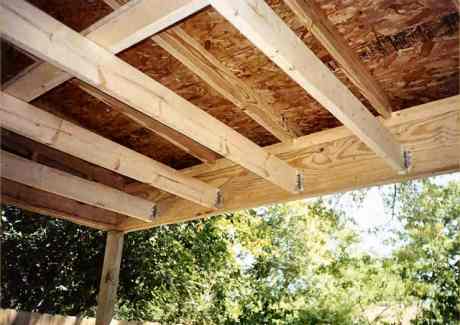 Beams, joists, rafters and plywood from underside

---
After beam trim and soffit with fascia added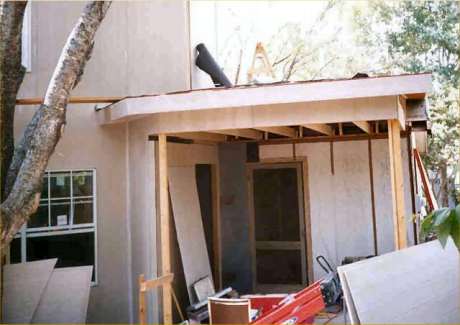 Partially finished patio roof.

---
Note: Important! Not all one story roofs have enough slope to permit a simple sloped roof. These homes must have gable or hip roofs added.
Carport roofs are essentially the same as patio roofs, but both can be built free-standing, which means unattached to the house or any walls. Once a roof is completely detached, it requires extra care to avoid problems under high winds. If you need a roof of this type, please give us a call to prepare an estimate for your particular site.


Last Updated: December 6, 2022