Wood Fence Materials and Labor for New, Replacement or Repair Options
We are offering a list of total materials costs for a variety of wood fences and repairs that we can install
These are the costs for several different sets of wood fence work that we do.

For example, the options for 48 feet of fence are a good start for estimating the actual materials cost for different lengths. Twice that length would run about twice this price. Half that length would run about half the price.

Materials for different types and sizes of fence pickets change frequently and in amounts usually double or half the price, but staying near to a $1 - $3 range. Do not assume that today's price will still be the same tomorrow. Prices for pickets may go up or down without any warning.
Prices for wood posts and 2" x 4" x 8' boards do change but not as significantly as pickets.

Many other options are possible, but these prices are a good starting point to decide what kind of design you want.

These materials prices are automatically updated from our local products database as our buying prices for construction materials change.

Please note: prices for 8' high fences are much higher and may require permission before building. Please contact us if you need this style of fence.
Wood Fences
One excellent option to improve post lifetime compared to wood posts is to use steel posts instead. This will usually prevent changing the posts during future replacement of any fence panels. However, if you live in an area where the soil moves unusually quickly and for large distances, steel posts will have to be changed anyway. Luckily, this is not a common problem. Steel posts will not make the actual wood panels last any longer.
Steel posts for a wood fence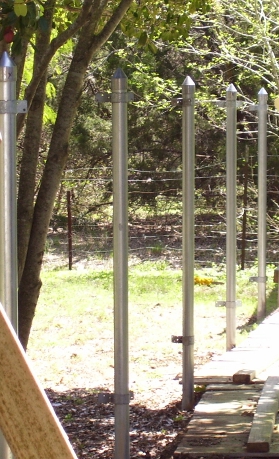 Steel posts are a good option to avoid wood post rot.

---
Close view of steel posts for a wood fence.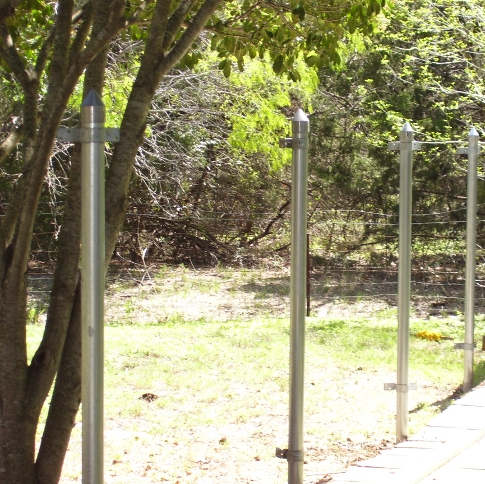 Closer view of steel posts.

---


Last Updated: December 6, 2022